Zalerock is a new brand that makes bathroom and home fixtures.
Given that they are unproven, there are inevitably some questions with regard to the durability and reliability of their products.
This review will look at a few of their products, the risks of buying them, and discern who the company is behind the brand.
Product Reviews
Here are a few products that we have looked at from Zalerock that may be of interest to you: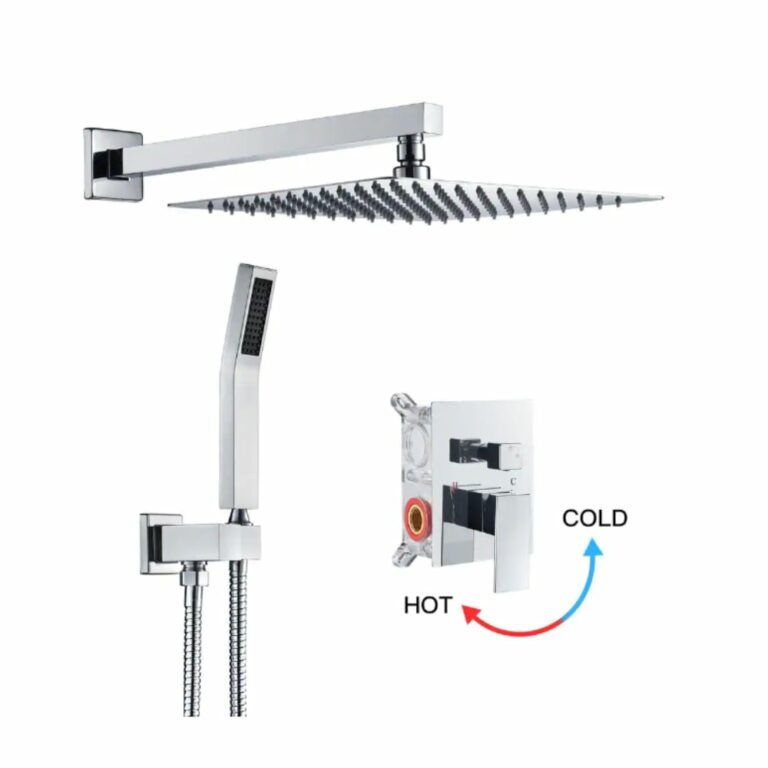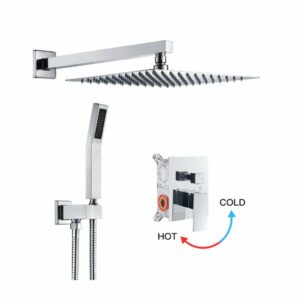 Featured in our roundup of rain shower heads that also include a handheld wand, we particularly loved the style of this shower system made by Zalerock.
The wide diameter of the shower head does a good job of covering the body when standing directly underneath. While the flow rate isn't the most powerful (1.8 GPM), it does a good job of providing a gentle, relaxing shower experience while also saving money on your water bill.
What makes this so unique compared to others is that it also includes the shower valve and lever handle – making it good to consider when remodeling your bathroom. Lastly, the price is moderate when compared to similar products.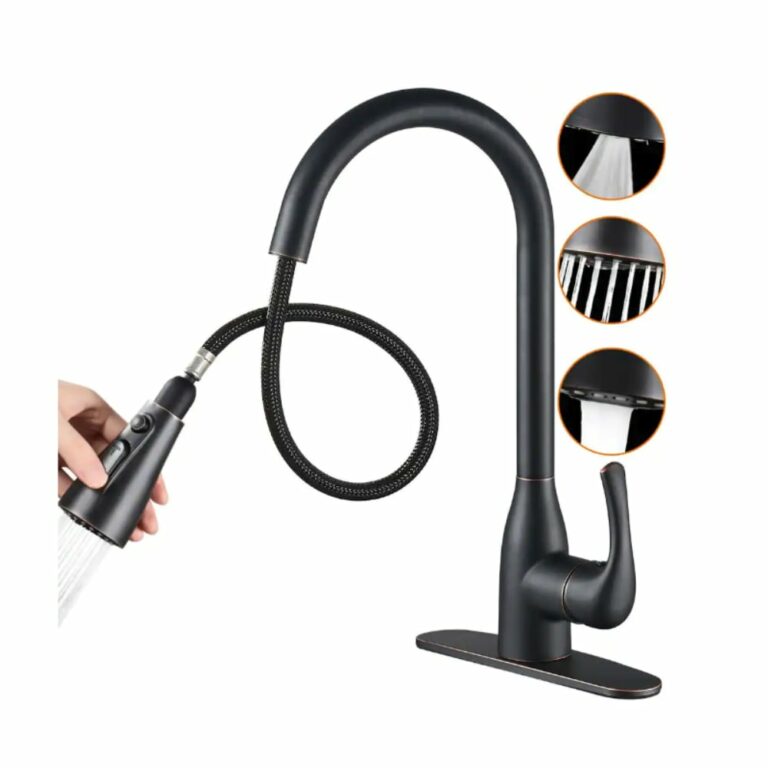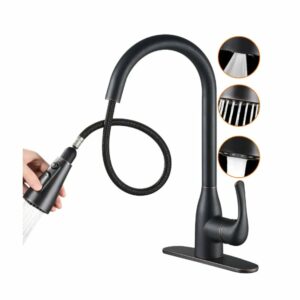 With over 100 reviews, this kitchen faucet is one of the most popular pull-down faucets at Home Depot. Customers love the style, ease of use, and simple installation. Available in oil-rubbed bronze, brushed nickel, and matte black, it has a nice modern look to it.
Noticeably absent when reviewing customer feedback were any problems related to durability and reliability. This is a good sign, given that this is a fixture used heavily and speaks volumes to the brand itself.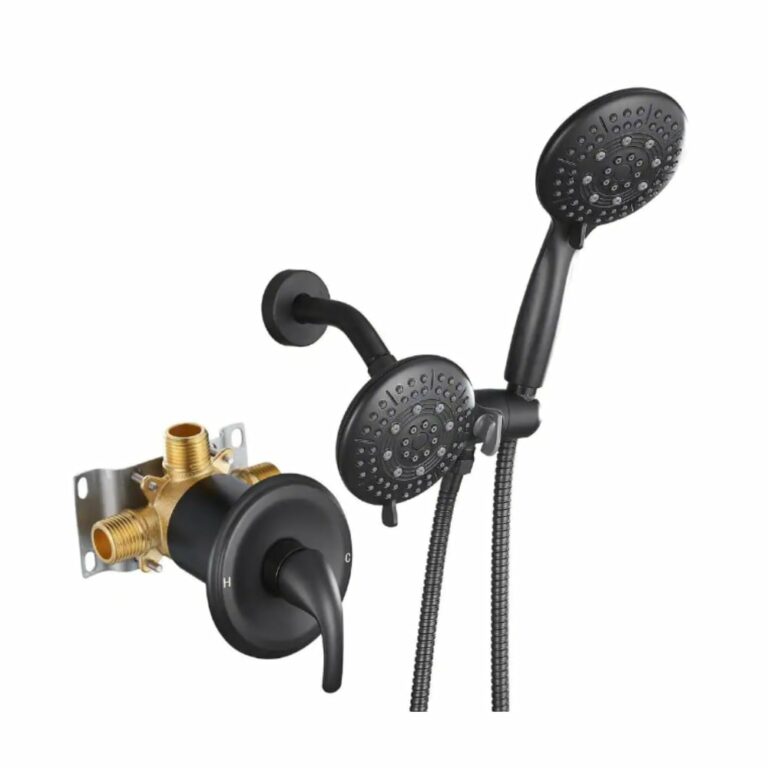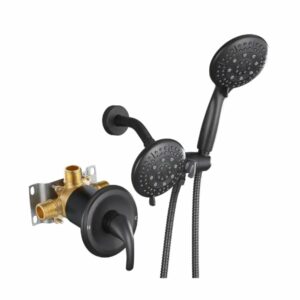 Like the rain shower system, the Zalerock dual shower head has just about everything you need to install a new shower system. This includes the shower head, handheld wand, pressure balance valve, and lever handle.
The shower head is available in three primary finishes: oil-rubbed bronze, brushed nickel, and matte black.
The flow rate on this shower head is the same as the rain shower system at 1.8 GPM. Despite the low flow rate, the main head has a diverter valve, so you won't lose pressure when switching between the main head and the handheld wand.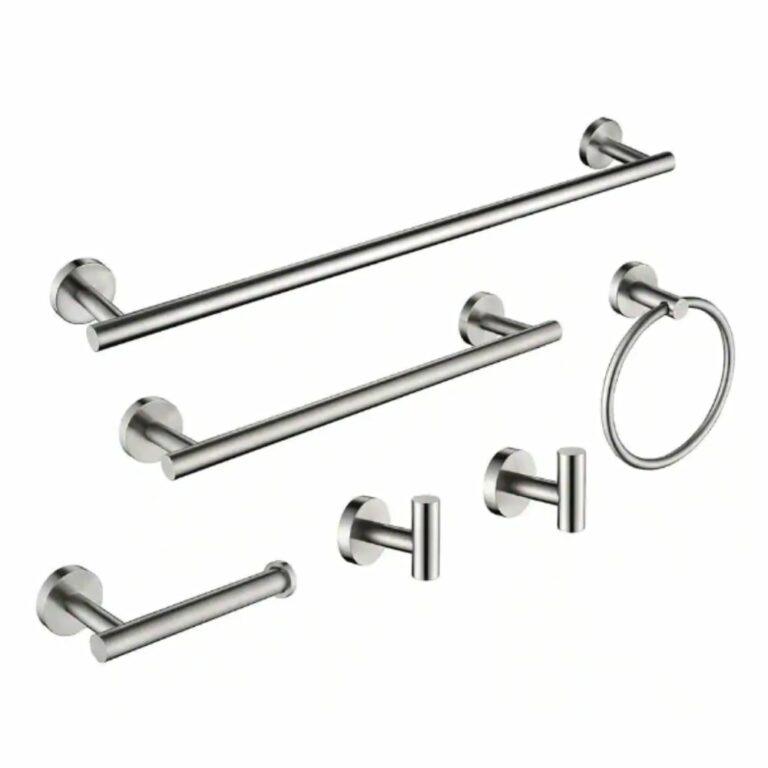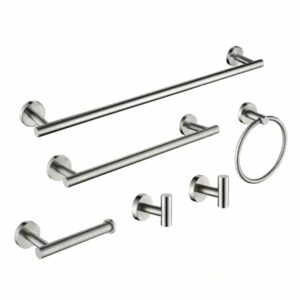 We really love that Zalerock also makes bathroom fixtures. The reason being is that it will match 1:1 with the shower system you purchase. As such, when remodeling, everything will come together to will make for a cohesive look within your bathroom.
The six-piece bathroom fixtures set includes the following: two towel rails, a toilet paper holder, a towel ring, and two hooks for your bath towels. They are made from SUS 303 (stainless steel) that should last for years. Overall, it is good quality while still being under the $100 price point.
Risks of using Zalerock products
Inevitably, there are some risks to using Zalerock products. Before purchasing, we recommend that you think about the following:
Warranty: Unlike other brands that offer a lifetime warranty, there is no mention of a warranty by Zalerock. Instead, you are only covered by the return policy that the store offers. If you buy from Home Depot, it may be worth considering their own Protection Plan that they offer.
Durability & Reputation: While customer reviews may indicate quality, they can be easily manipulated. Zalerock is a new brand that simply hasn't proven itself yet. We are going to have to give it time and see if they are around in 5 years.
Customer service: Without a website, phone number, or other contact information, you probably cannot get in touch with them if there is a problem. This is a major risk.
Long-term maintenance: When reading reviews, one customer raised an important question regarding shower cartridges. Given that these need to be replaced regularly, Zalerock doesn't sell this piece by itself. Instead, you'll have to source an alternative brand – which may or may not be compatible. If you can't find a suitable replacement, you may need to replace the entire shower system.
About the company
Trying to find information about Zalerock was difficult as they do not have a website, phone number, or no other contact information publicly available. The one piece of information we could find was a patent filed with the USPTO in 2021 for the trademark of the name Zalerock (source).
This patent was filed by a company called KYLEMORE HOME INC CORPORATION in Colorado which also has no website, phone number, or other contact information.
To answer the original question, who is Zalerock? We don't know as information is very limited.
Where are Zalerock products sold?
Zalerock is sold primarily at Home Depot.
What does Zalerock make?
Zalerock is primarily known for its rain shower system, and likely the reason you are reading this review.
Aside from their flagship product, they also make the following:
Bathroom faucets
Shower heads
Floor mount tub faucets
Kitchen faucets
Assorted bathroom fixtures (i.e., toilet paper holders, towel bars, etc.)